VMECA Vgrip complete vacuum gripper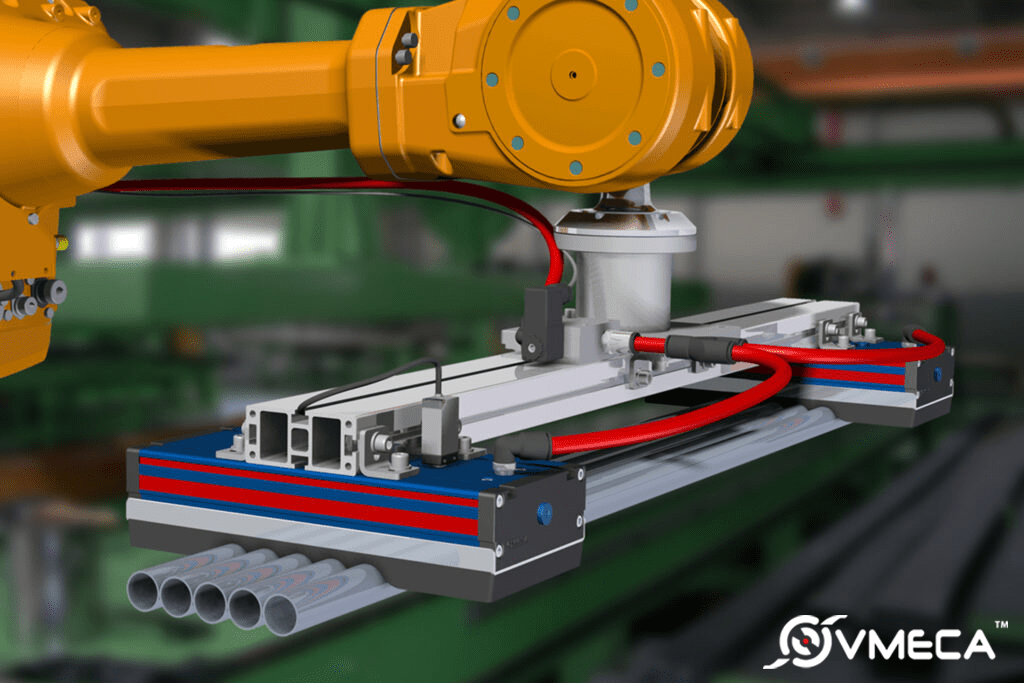 VMECA New Intelligent VGRIP System is a Vacuum Gripper that is able to adapt itself to variable sizes and shapes of product. The VGRIP incorporates vacuum efficiency valves that minimise the vacuum losses in open areas of the vacuum pad maximising the vacuum flow where it is needed. Manual choke valves can be included to reduce or completely shut off areas of the vacuum pad.
The VGRIP utilises Vacuum Cartridge technology internally, and requires just one compressed air line to be operational. Optional extras include integral Solenoid Valves and digital vacuum switch for feedback.
The VGRIP Is lightweight, small in dimensions, has very few moving parts and is easily integrated into Robotic Systems. Ideal for EOAT applications, multi part gripper assemblies. Alternative to Unigripper type systems