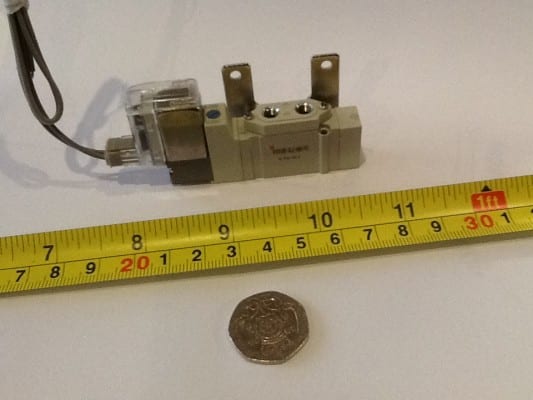 Simmatic are pleased to offer a New range of M5 SY Type Pneumatic Solenoid and Pilot operated Valves to the UK. These miniature valves are only 10mm wide and only 53 grammes, are ideal for those applications in tight spaces or simply to minimise the control circuitry. The 24VDC solenoid Valves are very low power 0.4W with LED and Surge Protection.
Options include 3/2, 5/2 and 5/3 Valves with different voltages. They can be mounted individually with support brackets or together on a common manifold.
For more detail on the SY3000 or the SYA3000 Please contact Simmatic. Please note these are interchangeable dimensionally with similar SY Type Valves.