New VMECA Miniature VGRIP Vacuum Gripper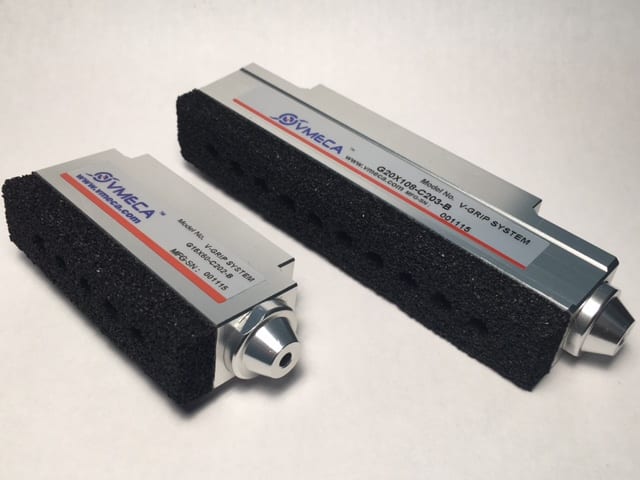 This NEW miniature EPDM Sponge VGRIP from VMECA can handle some of those more awkward shapes and sizes, conventional vacuum cups struggle to lift.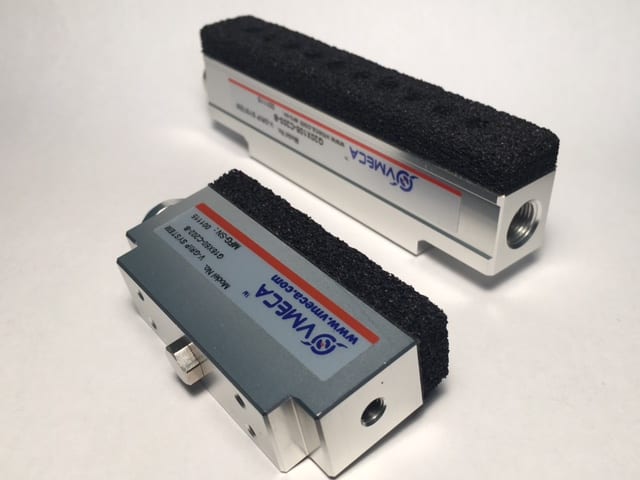 Its tiny size and low weight will make it a popular choice with design engineers that are looking for a small compact solution.
With its high speed and performance this miniature gripper can handle porous and irregular surfaces, small diameters,  punched or perforated surfaces, thin surfaces as small as 6mm wide.
Video Application of the New G16X60-C202-B Miniature Vgrip from VMECA.
For a closer look or a demonstration please contact Simmatic on 01299 877770
Mini Vgrip Features:
Fast response – High Flow Integrated Multi Stage Vacuum Cartridge
Light Weight construction 53g – 95g
High Power to weight ratio Max Lift 3.5kg
Small overall size 16mm wide x 60mm Long
EPDM Flexible Foam contact surface, sealing even and uneven surfaces
Simple and easy installation requires 32 l/min compressed air at 4 Bar
Simple construction easy to maintain