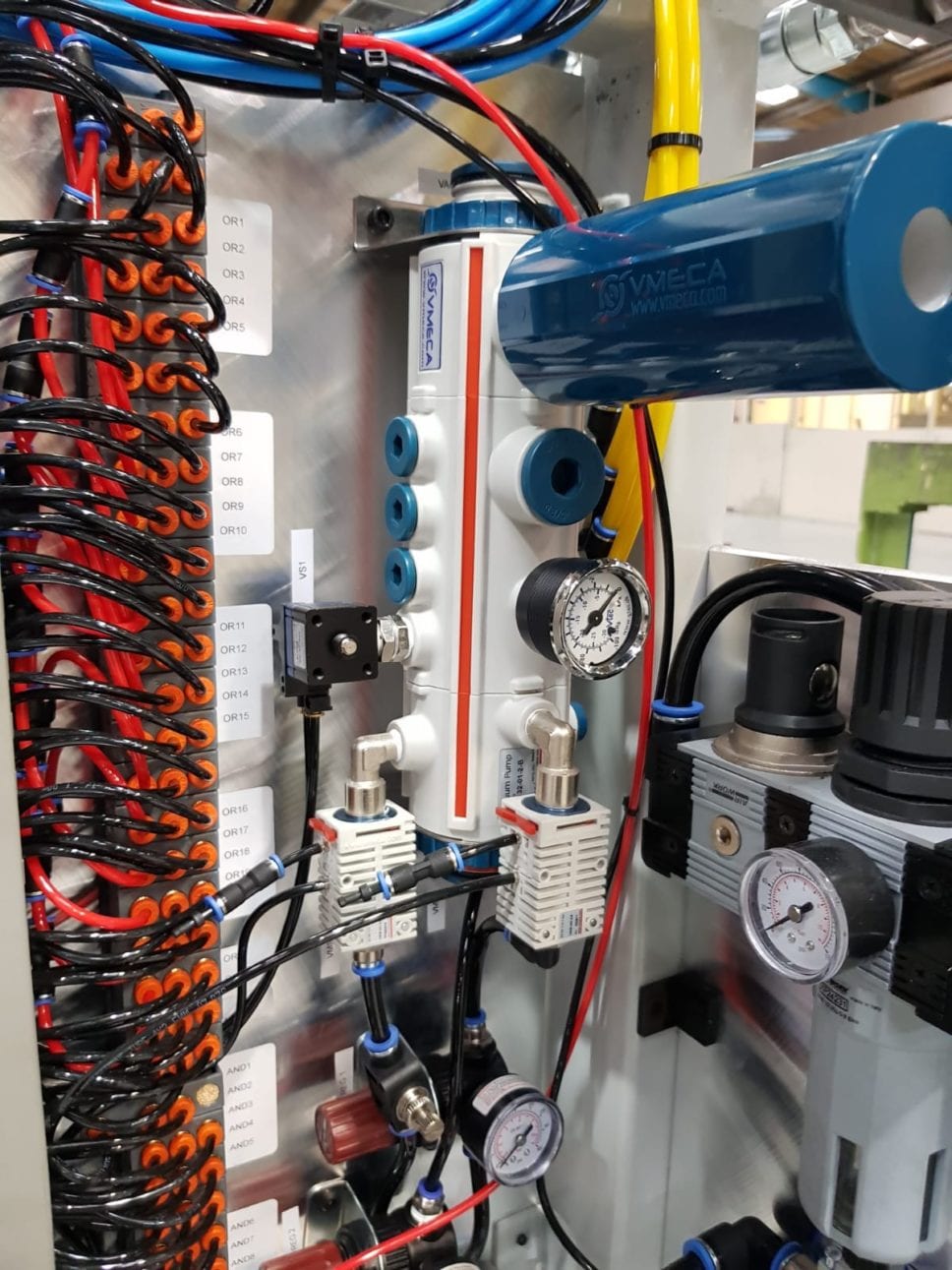 The latest M3000 range of Magic vacuum pumps from Simmatic offer exceptional versatility in a compact format that allows them to be easily accommodated even in applications where space is at a premium. The patented design of the pumps provide multiple vacuum ports that enable the orientation of major components to be chosen to make best possible use of available space. M3000 pumps can even be configured as direct replacements for "classic" pumps, providing a convenient option for upgrading older systems.
Durable, corrosion resistant and light in weight, M3000 pumps feature an integral pleated filter with high dirt capacity and an automatic self-cleaning function. This ensures that optimum efficiency is maintained without the need for regular manual filter cleaning or replacement. Accessories such as pressure switches and vacuum gauges can be directly fitted to the pumps, providing further space savings and reducing assembly costs.
Like all Magic pumps from Simmatic, the new M3000 models need only a compressed air supply for operation. They are reliable, stable and highly efficient in operation, and deliver dependable results over a wide range of air pressures. M3000 pumps are currently available in 12 models, with maximum vacuum flow rates from 342 to 1,448 Nl/m. Depending on the model, maximum vacuum levels range from 75 to 92 -kPa.  All models are quiet in operation, with typical noise levels of just 65 dBa.