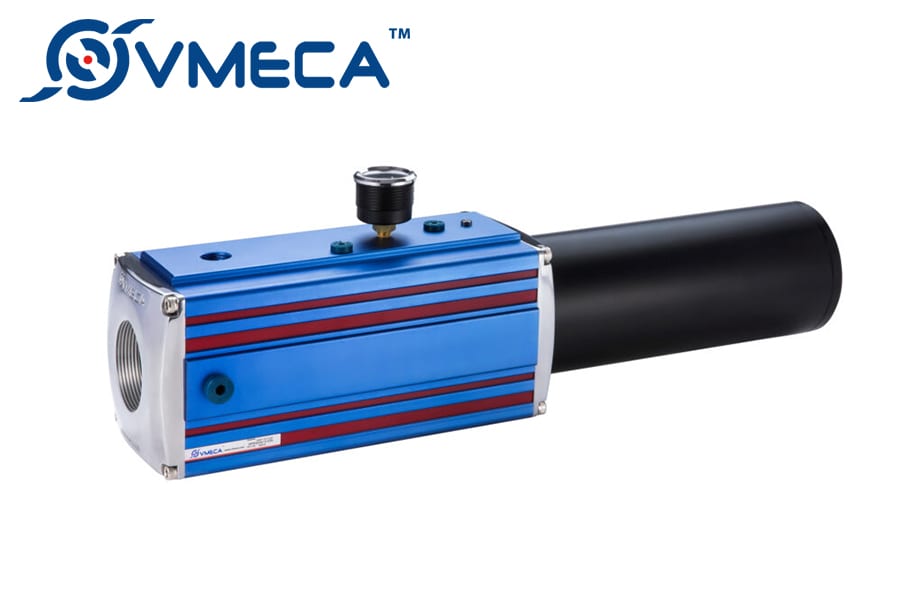 Vacuum technology expert Simmatic has launched its new MPM range of versatile pumps that can produce vacuum flows as high as 5,700 Nl/m, making them ideal for use in the most demanding manufacturing and packaging applications. Powered by compressed air, these innovative pumps are exceptionally quiet in operation and offer stable, reliable operation even with fluctuating air supply pressure.
MPM pumps provide performance comparable with electrically-driven vacuum pumps rated up to 4 kW but are much more energy efficient. In many applications, their efficiency can be further increased by fitting the optional air-saving kit, which turns off the compressed air flow as soon as the required level of vacuum has been reached.
Other benefits of these innovative pumps include compact construction. This usually means they can be accommodated close to the point where the vacuum is required, eliminating the need for complicated pipework. The design has no moving parts, which means no routine maintenance is required.
The pumps have light but durable aluminium bodies, depending on the flow requirements they can be fitted with up to 16 high-efficiency three-stage vacuum cartridges. Twelve models are available with vacuum levels of 75 or 92 -kPa and flow from 2046 to 5792 NI/m. Nominal air supply pressure for all types is 7 bar, depending on the model and the application, the air consumption varies from 804 to 1664 Nl/m.
Simmatic's skilled engineers provide expert support on all aspects of vacuum systems and applications, including advice on the selection and use of products in the MPM Pump range. The company also offers fast delivery and competitive pricing on both standard and customised products for vacuum applications.