Movomech's Mechline Pro Crane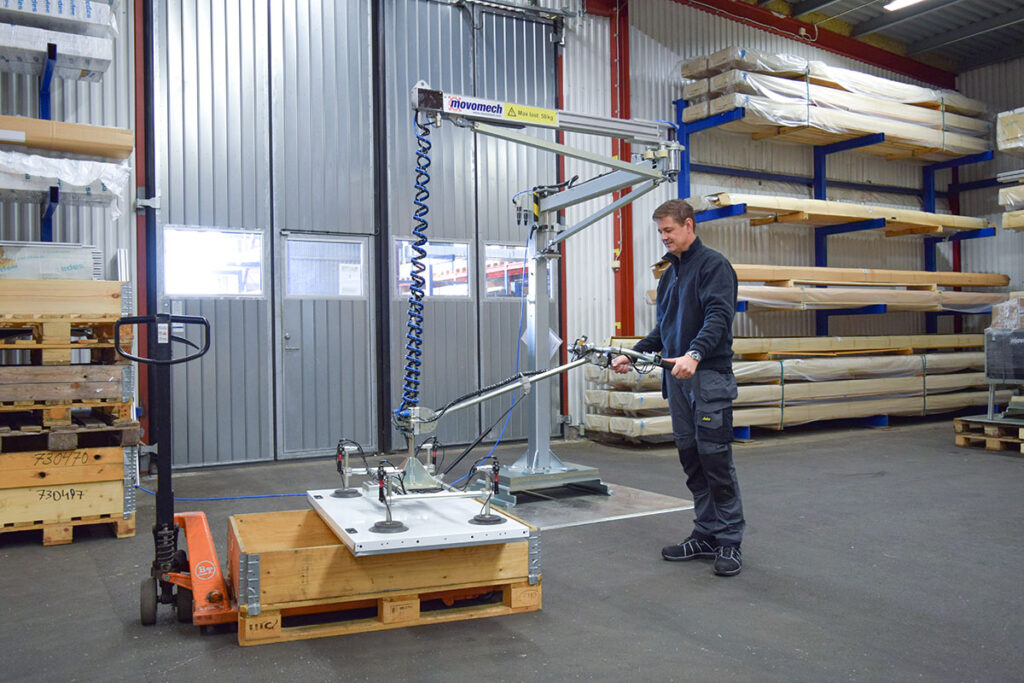 Mechline Pro Crane
By combining the smoothness of the Mechline Pro balance lifter with the versatility of an articulated jib crane, Movomech AB have created this flexible lifting solution which can be utilised in numerous industrial handling applications.
Mobile platform for unlimited flexibility

The Mechline Pro Crane can be adapted to each individual workplace, with a reach of up to 4 metres and a height-adjustable floor pillar. Just add a mobile platform and the Mechline Pro Crane can easily be moved between different workstations – a simple manual pallet truck will suffice!

Integrated air feed
The air supply is integrated into the lifting arm and allows air to be fed to an attached pneumatic end effector. The jib crane is electrically galvanized and maintenance free. Additionally, as with the original Mechline Pro Manipulator, a variety of pneumatic configurations can be offered to suit different applications.

Key Product Features:
For smooth and ergonomic lifting operations
Intuitive lifting sensation of loads up to 50kg
Move between different workstations with a manual pallet truck
Anodised and maintenance free surface
Durable lifting wire that can be used for up to 300,000 work cycles
Adapted for a pneumatic or mechanical end effector
Integrated air supply for gripper tool
2 weight / 3 weight pneumatics or direct control with speed handle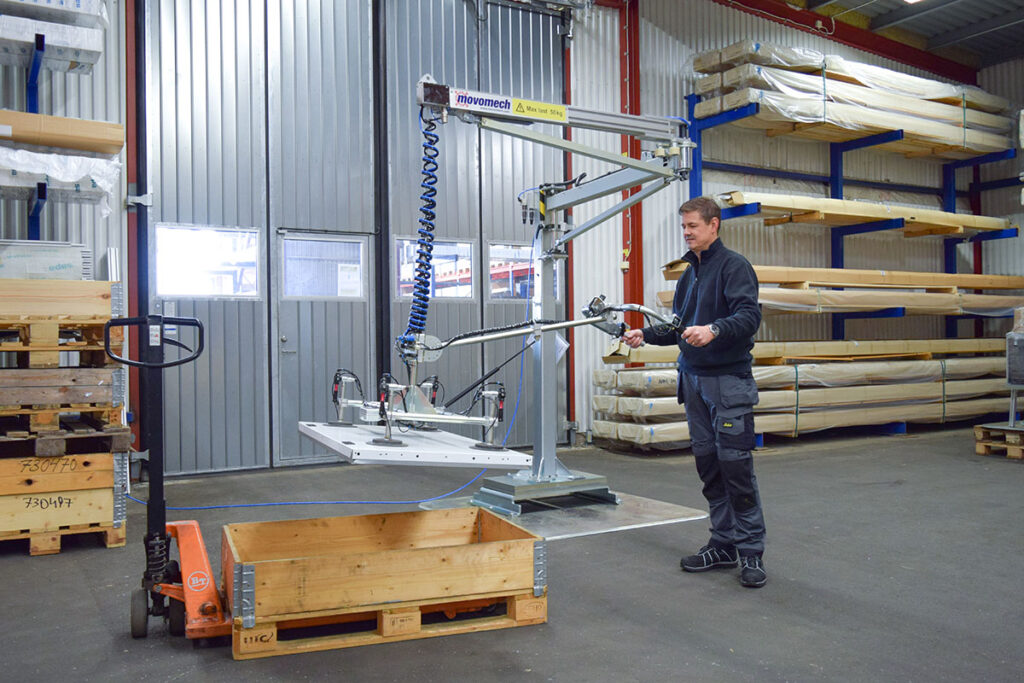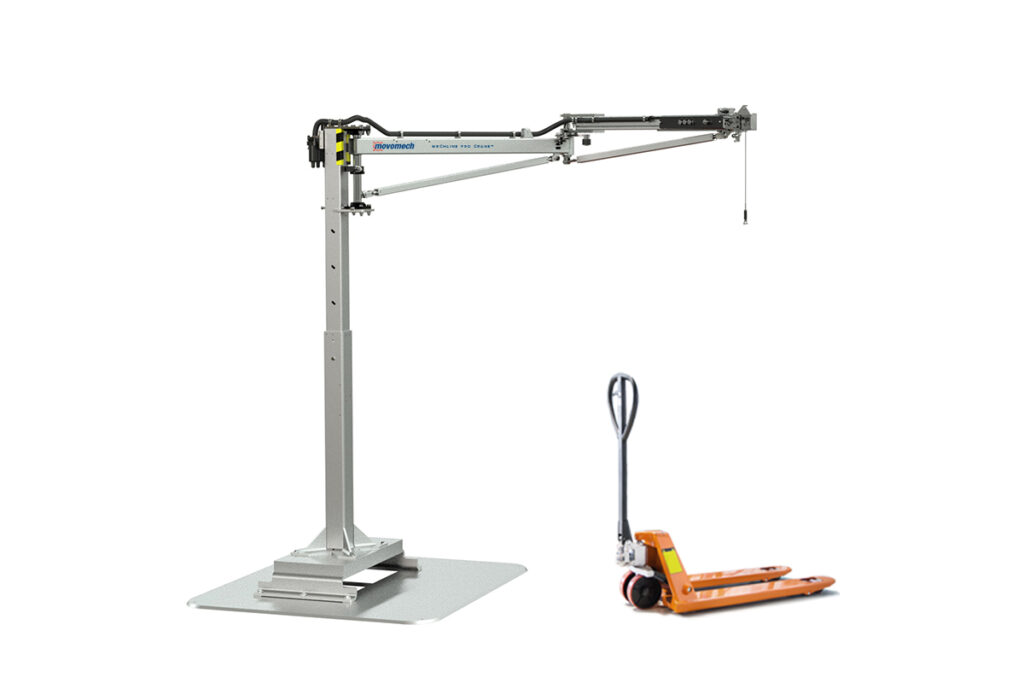 Simmatic Automation announced their official partnership with Movomech AB in June 2022.
Movomech are Swedish manufacturers of ergonomic industrial lifting equipment, from a first-class overhead crane system in aluminium to complete material handling solutions with advanced industrial manipulators and tailor-made gripper tools.
Movomech AB's ergonomic lifting equipment increases production efficiency and flexibility, helping to eliminate the risk of strain injuries to personnel. With solid industry experience and cutting-edge knowledge in lifting technology and production ergonomics, Movomech AB continuously develop products for safe, sustainable and efficient material handling. Their focus lies on creating optimal lifting solutions for each individual assignment and meeting every customer's needs.
If you would like more information about Movomech's Mechline Pro Crane or in fact, any of Movomech's ergonomic industrial lifting equipment, call Simmatic on 01299 877770 or email: [email protected]. Challenge us with your difficult to handle products. We can show you how to solve all your industrial vacuum handling applications.